Helping practices start remote patient monitoring programs
Easy and affordable RPM programs
RPM Connector specializes in helping practices start Remote Patient Monitoring programs. Our wireless patent pending wearable worn thermometers that synch data to smart phones form the basis for a RPM program. Affordable and easy to implement, these programs become profitable two months after implementation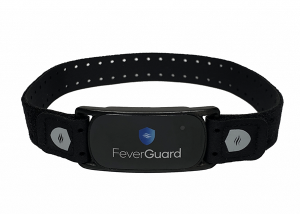 Connector LLC Services
Connector LLC develops online solutions to health related problems. Connector has contracted with FeverGuard to promote their product and service as a Remote Patient Monitoring program. We are taking the lead on this effort, so all RPM discussions should go through Connector LLC.
Other Programs
Connector LLC has created the site and app RecoveryConnector.com which is designed to help people suffering from Substance Abuse Disorder to find connection with peers and ease them into treatment.
Connector LLC has also created CovidTestConnector.com Which helps organizations to gauge the ir members overall risk to having or contracting Covid.
Self Help Works
Helping people solve difficult problems can often be effectively handled through our affiliate Self Help Works. Connector LLC is able to offer a 10% discount if you type in the word "CONNECTOR" at checkout.